Bands, Choirs, Ensembles and Orchestras: Paul Harris FRAM, Hon.TCL, GRSM, LRAM, ARCM, ARAM, MTC, FRSA
Paul Harris is one of the UK's most influential music educationalists.
He studied the clarinet at the Royal Academy of Music, where he won the August Manns Prize for outstanding performance in clarinet playing and where he now teaches. He is in great demand as a teacher, composer, and writer (he has written over 600 books); and his inspirational masterclasses and workshops continue to influence thousands of young musicians and teachers all over the world in both the principles and practice of musical performance and education.
Brass: Elizabeth Childs GRSM(Hons), LRAM, FISM
(Also adjudicating Woodwind)
Liz studied Flute with Gareth Morris and Piano with Graeme Humphrey at the RAM and has performed all over the world. Her varied career includes performing with Quintessimo, adjudicating at both home and abroad and was visiting Flute Teacher for the University of East Anglia when it had a full time music department. Liz is very comfortable adjudicating virtually/online and has already undertaken some of these classes and really enjoyed them.
Liz is founder and Musical Director of the Bedfordshire Woodwind Academy (www.bedfordshirewoodwind.co.uk) which includes the Bedfordshire Woodwind Academy Flute Ensemble which is thriving having undertaken 3 European concert tours with a more extensive one proposed for 2021. Liz is Flute/Piano/ Ensemble teacher at Beechwood Park School in Markyate, Hertfordshire a role that she thoroughly enjoys on many levels.
Liz is passionate about her work as an Adjudicator for the British and International Federation of Festivals, regarding it a real privilege to be able to encourage and inspire performers. She believes that a positive experience at a Federation Festival can change a performer's life forever. It did hers !
Creative Writing: Burhana Islam & Annie Kirby
Born in Bangladesh, raised in Newcastle and currently residing in the outskirts of Manchester, Burhana Islam is a storyteller who is passionate about exploring themes of heritage, belonging, identity and faith in her work. She studied English Literature at Newcastle University before deciding to become a secondary school teacher, sharing her love for stories with a new generation of curious, young minds. MAYHEM MISSION is her debut children's fiction book, and she is also the author of AMAZING MUSLIMS WHO CHANGED THE WORLD (Puffin, 2020)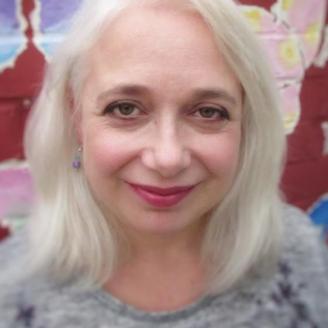 Annie Kirby lives on the south coast of England where she works part-time as a university researcher. She has an MA in Creative Writing from the University of East Anglia and a PhD in American Studies. Her short stories have been published in anthologies and broadcast on national radio and she is a winner of the Asham Award for short fiction. Annie was one of nine writers selected for Penguin's 2018 WriteNow programme
Piano: Dennis Lee BMus MMusRCM LRSM ARCM
Dennis Lee studied piano at the Royal College of Music (London), Vienna Academy and in Milan. He has a First Class Hons. degree from London University and MMusRCM. He also holds an ARCM Hons.diploma in violin (teaching).
Concerts and festival performances have included the Barbican, Royal Festival, Queen Elizabeth and Wigmore Halls, Kennedy Centre, Washington and Merkin Hall, New York; Festivals include Cheltenham, Brighton, Montreux, Spoleto and Adelaide.
He has appeared with most of the BBC orchestras, Royal Liverpool Philharmonic, Hallé, Warsaw Philharmonic, Wiener Symphoniker, RAI Milano, RAI Napoli, Adelaide Symphony, New Zealand Symphony, Shanghai Symphony and more.
Dennis Lee has performed the entire Beethoven sonata cycle in France to wide acclaim. He is a Steinway artist and his recordings include works by Szymanowski on Hyperion/Helios CDH 55081, and Debussy on ICSM 007 and ICSM 015.
Dennis was an examiner for the Associated Board for over 30 years, and is also an adjudicator for The British and International Federation of Festivals.
Singing: Frith Trezevant ARCM, LTCL
Frith is career teacher with over 30 years' experience of teaching singers of all abilities and over a wide age range. Her father was her first singing teacher, and her grandfather, a well-known violinist in his day, gave her her first piano lessons at the age of 6. Along with her two sisters, she competed successfully in competitions and festivals in Auckland, NZ, her home town, until she was 16.
In 1981 Frith went to Adelaide, South Australia and studied on the Diploma of Performing Arts (Opera) course, and in 1982 moved to the UK to study with David Harper. She won an Ian Fleming Award to help with her studies and was awarded three scholarships for courses with the Britten-Pears School, working with Peter Pears, Nancy Evans, Joan Cross, Jan de Gaetani and Graham Johnson. Frith performed in concert, opera, oratorio and street theatre in London for the next 7 years. Her teachers at this time included Janice Chapman, Paul Hamburger and David Pollard.
Her daughter was born in 1989 and her son in 1991. Frith was a stay-at-home mum for the next few years, but ran a Colourstrings Music Kindergarten while the children were small. Quite a few of the songs on the Colourstrings recordings are sung by her daughter, Holly! Frith is indebted to the British Voice Association and the courses that it has run over the last 20 years or so for introducing her to voice science, and she is pleased to have been a Director of the BVA from 2010 to 2015.
She is a Singing Teacher with the Junior Dept of the Royal College of Music and has been Teacher, Teacher in Residence and Auditions Panelist with the National Youth Choirs of Great Britain. She teaches singing at St Paul's Girls' School in Hammersmith and runs a thriving private practice. Frith's teaching is based on a physiologically informed way of thinking about how voices works. This model is constantly changing to include new developments, and while this work is challenging it is also enormously exciting. Accent Method breathing is core to her work, and her major influences are Janice Chapman (overall teaching model), Thomas Hixon and Ron Morris (respiratory function), Jo Estill (initial research into laryngeal function in singing) and Gillyanne Kayes (Singing and the Actor, ongoing training courses).
Frith enjoys writing about singing and has had articles published in Music Teacher, in BBC Music magazine and in Communicating Voice, the magazine of the BVA.
Frith is excited to have begun studies on a two-year M Ed at the Royal College of Music in September 2020.
Speech and Drama: Peter Dayson Cert. Ed.
Peter has been an Actor/Director/Producer/Writer for over 40 years His many roles include Malcolm in 'MACBETH', Launcelot in 'MERCHANT OF VENICE', and Chris Keller in 'ALL MY SONS.  His many musicals include Joseph in 'JOSEPH AND HIS AMAZING TECHNICOLOR DREAMCOAT '(Hong Kong and Tour) Danny in 'GREASE'
For the last 45 years Peter has appeared in Pantomime as Dame, Writer and Director. He has just finished Producing and Directing 'INSPIRATION' at the London Palladium on behalf of Havering College. It had over 300 students and children taking part together with 4 special needs schools as well, it was awarded the 'INSPIRE MARK' and started the Olympic performances as part of the Cultural Olympiad. This led to Peter producing the event at the Olympics and Paralympics.
Peter has recently been made an adjudicator for the British and International Federation of Festivals. 
Strings: Fiona McLean-Buechel BA(RSAMD) Cert.RAM
Fiona is Lead Tutor for Strings at Trinity Laban Junior Conservatoire, a Lecturer for Royal Conservatoire Scotland Dumfries House Project, and a member of the RCS Junior Department Strings Faculty.
She has a passion for music in all forms; combining a busy career as a performer with writing creative and collaborative national and international performance projects.
She is a founder member of National Youth Orchestra Scotland and an alumnus of Junior RSAMD and St Mary's Music School, Edinburgh. On leaving St Mary's she trained at the Royal Scottish Academy in Glasgow and the Royal Academy of Music in London.
Whilst a specialist tutor of violin at the Junior Guildhall School of Music she became a proactive member of the school's external examination and development team. She also lectured and was a professor at Colchester Institute, Goldsmith's College, visiting tutor for National Children's Orchestra and Head of Strings for London Borough of Bexley.
In 2005 Fiona co-founded and was course director for a collaborative venture with the Dartington International Summer School, the Dartington Plus Summer Youth Strings Programme. She subsequently founded and is Creative Director of SouthWest Camerata and the registered charity JUTPMUSIC whose work was nominated for a Royal Philharmonic Society for Education and a cover story for ESTA. Her ensembles are frequent performers at the Edinburgh Fringe Festival and make regular concert appearances across the UK.
She has been a visiting professor of violin at Dartington College and Cardiff University, lectured for the European String teachers Association, Cardiff University, South West Sound and U3A. Her string quartet are recording artists featuring regularly in shows for BBC TV.
Having practised Mindfulness for most of her professional life, Fiona has gained accreditation from the Youth Mindfulness Kids Training Programme and has developed a series of workshops and seminars for Musical Mindfulness, delivering seminars on Mindfulness for Performers and Educators on behalf of the British and International Federation of Festivals at Music EXPO 2016, and the Federation Conference in Edinburgh also at Cardiff University, Trinity Laban Junior Conservatoire, Musicians Union, IAPS, and the Chipping Norton Festival.
Woodwind & Recorder: Elizabeth Childs GRSM (Hons), LRAM, FISM – See details above (Brass)