Doctor Arthur William Wakefield (1876-1949)
Arthur Wakefield was the brother of Captain Edward Wakefield who commissioned Waterbird.
Wakefield was a member of the 1922 Mount Everest expedition.
At the Winter Olympics in 1924, Wakefield was awarded a gold medal which in 2012 was taken to the summit of Everest by Kenton Cool.
Wakefield was President of the Fell & Rock Climbing Club when in 1924 at Great Gable the dedication took place of a bronze memorial tablet listing its members killed in the First World War, the same day on which Mallory and Irvine disappeared on Everest. (The original is now at the Imperial War Museum North.) Amongst the names on the tablet is that of 'S. W. Herford'. Siegfried Herford carried out aeronautical research at the Royal Aircraft Factory, Farnborough in 1913-1914. W. G. Collingwood designed the tablet and was the father-in-law of Oscar Gnosspelius who was a designer and aviator at Windermere 1909-1914.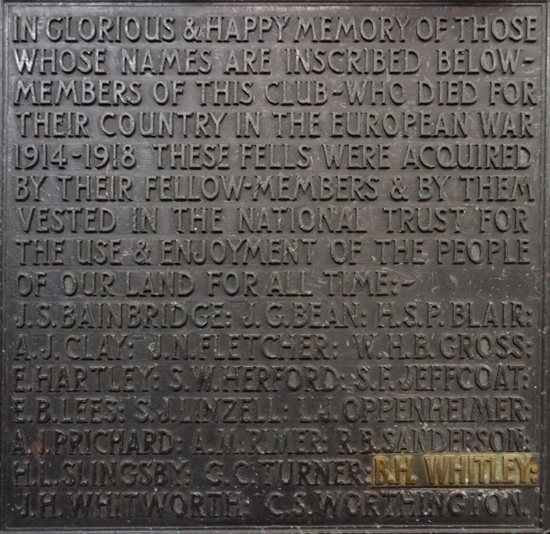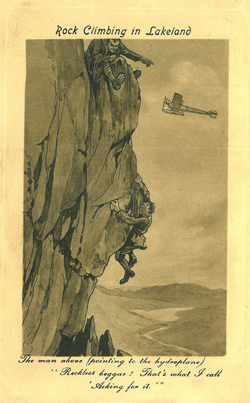 Windermere: birthplace of British naval and civil marine aeroplanes
The Lakes Flying Company Limited is a registered charity no.1138624
and a company limited by guarantee incorporated in England no.6836348.
5 Thurnham Street, Aalborg Square, Lancaster, Lancashire, LA1 1XU
© Copyright 2013 The Lakes Flying Company Limited
Website by mullin.co.uk