Glenn Hammond Curtiss (1878 – 1930)
'Edward Wakefield reasoned that the self-levelling properties of water would certainly take care of the undulations, while it seemed equally certain to him that, if an aircraft could remain over water throughout the whole of its flight, the inherent flotation capability would significantly lessen the risk of a fatal-impact crash. Unfortunately, when he advanced these radical views at a public meeting in Blackpool [in October 1909, when nobody in the world had successfully flown from water] they were openly ridiculed and rejected. However, soon afterwards , Glenn Curtiss independently advanced similar ideas which confounded Wakefield's critics by proving that seaplanes were not only practical, but in some respects could be more useful than landplanes.' – Pioneer Aircraft: Putman's History of Aircraft.
On 26 January 1911, Curtiss made the world's first practical hydro-aeroplane flight at San Diego Bay, California, by converting a Curtiss Model D landplane.
As a result, Wakefield ended his negotiations with A.V. Roe & Co, for a Bleriot-type machine. Arrangements were then made for an Avro Curtiss-type, which when converted to a hydro-aeroplane was known as 'Waterbird'. Waterbird first flew on 25 November 1911 from Windermere.
Whereas the Curtiss float was designed to ride through waves of the sea, shaped so that it would tend to rise on the surface and was flat-bottomed, the Wakefield float was used on a lake and 'stepped' so as to enable it to break the suction effect of the water.
In 1914, John Porte went to America to join Curtiss who had been commissioned to produce a flying boat capable of crossing the Atlantic and to claim the Daily Mail £10,000 prize, which was named 'America'. On his arrival back in England, Porte entered the Royal Naval Air Service as a Squadron Commander in command of the Royal Naval Air Station at Hendon and obtained Admiralty permission to purchase 2 Curtiss flying boats. In 1915, 50 Curtiss flying boats were purchased and Porte was given command of the Felixstowe Station. Porte carried out many improvements and, during experiments on the Curtiss hulls, work began on the construction of large flying boats designed by Porte leading to the Felixstowe F-boats.
Whilst commanding an F.2A in 1918, Captain Cooper Pattinson of Windermere was awarded the DFC following the destruction of a Zeppelin.
Borwick & Sons, boat builders of Bowness-on-Windermere who built Waterbird's float and floats for the RNAS, were sub-contracted in 1918 by Dick, Kerr & Co. of Preston to make F.3 flying boat hulls.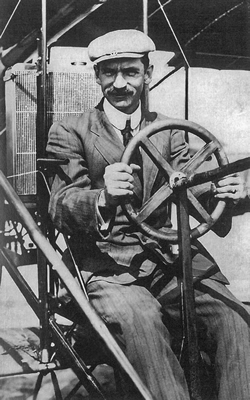 Windermere: birthplace of British naval and civil marine aeroplanes
The Lakes Flying Company Limited is a registered charity no.1138624
and a company limited by guarantee incorporated in England no.6836348.
5 Thurnham Street, Aalborg Square, Lancaster, Lancashire, LA1 1XU
© Copyright 2013 The Lakes Flying Company Limited
Website by mullin.co.uk