Waterbird and Associated History
A replica Waterbird flying over Windermere would be a world-class and unique experience. We have received the Lake District National Park Authority's approval for speed limit exemptions and for navigation by an aeroplane.
The following, in the North-West Evening Mail on 30 May 2012, summarises it all:
"The replica [Waterbird] – regardless of whether it flew just once or a dozen times – would become an important part of local history.
"I certainly think it is important to celebrate [Windermere's] cultural heritage and cultural heritage isn't just about its landscape and literary associations.
"Its industrial heritage and boat building and seaplane building is just as a legitimate part of Windermere's history." – Bob Cartwright.
The golden age of the lake spanned a period from the late 19th to the early 20th centuries and featured steamboats and hydro-aeroplanes.
A.V. Roe & Company were commissioned by Captain Edward William Wakefield to build 'Waterbird', an Avro Curtiss-type. Power was a 50 hp Gnome Omega rotary 'pusher' [the propeller was behind the mainplanes]. The rudder is the oldest surviving part carrying the legend 'A. V. Roe & Co'. Construction took place at Brownsfield Mill, Manchester, and testing at Brooklands.
The first task at Windermere for Wakefield was to have a hangar designed and built. The site which he chose was land which he owned at Hill of Oaks, on the south-east shore of the lake. However, this proved too out of the way for business and he wanted to come to Bowness, where he took out a lease of land at Cockshott Point in 1912.
On 25 November 1911, piloted by Herbert Stanley Adams, Waterbird took off from Windermere and safely alighted. Waterbird 'had the distinction of being the first successful British hydro-aeroplane.' – Flight magazine, 7 December 1912. It was the first outside France and the USA.
It was the world's first successful flight to use a stepped float, only being achieved when a second step was added at the stern. The design of floats had become a science of its own. In 1911, Wakefield filed patents for a stepped float for an aeroplane and its means of attachment. The first patent for a stepped hydroplane, for a boat, had been taken out in 1906 by Albert Edward Knight. Today, all seaplane floats have steps.
On 18 November 1911, at Cavendish Dock, Barrow-in-Furness, an Avro D flown by Commander (later Air Vice-Marshal Sir) Oliver Schwann had unexpectedly taken off but crashed on alighting. Schwann was among the founder members of the Hermione Flying Club at Barrow, which included Lieutenant Eugene Gerrard (who was one of the first four officers selected for flying training by the Admiralty, and later Air Commodore) and Captain Murray Sueter (appointed in 1912 as Director of the Admiralty's Air Department overseeing the creation of the Royal Naval Air Service, and later Rear Admiral Sir).
Like Wakefield, Oscar Gnosspelius was inspired by attending an aviation meeting at Blackpool in October 1909. Following a letter of introduction from the Lancashire Aero Club, of which Wakefield was a Vice President, they both visited Henri Fabre at Paris where he was exhibiting his aircraft which made the world's first flight from water on 28 March 1910 near Marseilles. Earlier on 25 November 1911, Gnosspelius No. 2 flew from Windermere, but crashed on alighting; however it did succeed on 13 February 1912.
Wakefield entered into a contract on 15 March 1912 with the Admiralty for his float and its method of attachment and to convert Admiralty Deperdussin M1 into a hydro-aeroplane. On 20 January 1912, Lieutenant Arthur Longmore (who was one of the first four officers selected for flying training by the Admiralty and later Air Chief Marshal Sir) test flew Waterbird for the Admiralty. On 24 July 1912, Lieutenant Reginald Gregory (who was one of the first four officers selected for flying training by the Admiralty and a member of the Technical Sub-Committee of the Standing Committee of the Committee of Imperial Defence ('C.I.D.')) accepted the Deperdussin for the Admiralty, and flew it the following day. Commander Charles Samson (who was one of the first four officers selected for flying training by the Admiralty, the first pilot to take off from a British warship on 10 January 1912, a member of both the C.I.D. and its Technical Sub-Committee, and later Air Commodore) had flown in the Avro D at Brooklands on 12 May 1911 and flew in the Deperdussin at Windermere.
On 29 March 1912, Waterbird was written off in a hangar collapse at Cockshott Point. Photos of the surviving parts are here.
Objectors included Beatrix Potter and Canon Hardwicke Rawnsley. Matters came to a head on 16 April 1912, when a question was raised in the House of Commons. The answer was given by Winston Churchill, the First Lord of the Admiralty, who stated that flying would continue at Windermere.
'I should say that you are certainly the first [in the world] passenger in a hydro-monoplane.' – A letter of 17 July 1912 from the Editor of The Aeroplane magazine to Wakefield, after he had flown at Windermere in the Deperdussin which he converted into a hydro-aeroplane within 3 weeks.' [The Lakes Flying Company] had a share in producing, we believe, the first hydro-monoplane to lift passengers.' – Flight magazine, 7 December 1912.
In July 1912, Gertrude Bacon flew in Waterhen becoming the first passenger to make a circuit of the lake, and in the Deperdussin becoming the first woman in the world to fly in a hydro-monoplane. In 1909 at Rheims, she had become the first Englishwoman to fly as a passenger in an aeroplane. She wrote in her book Memories of Land and Sky: "To fly over water is certainly to taste to the full the joy of flight, and when the water is Windermere and the scenery the pick of English Lakeland, which is to many a traveller the pick of the whole world, in its soft intimate loveliness, the result is something not lightly forgotten."
Wakefield formed the Lakes Flying Company, with the Earl of Lonsdale as Patron and Adams as Manager, on 1 January 1912. A civilian Seaplane School was established, with the first lesson on 9 September 1912. On 12 November 1912, Lieutenant John Trotter was awarded Aviator's Certificate No. 360, the first on a hydro-aeroplane ab initio. Wakefield went with the Royal Aero Club delegate to a Conference at Paris when the rules were drawn up by the Fédération Aéronautique Internationale for hydro-aeroplane pilot certificates. The first six certificates were awarded to Windermere pupils.
On 11 November 1914, the Cockshott Point hangar lease, together with Waterhen, Seabird and the Lakes Monoplane were purchased by the Northern Aircraft Company Ltd.
Upon Adams joining the Royal Naval Air Service at the outbreak of World War 1, his successor was Rowland Ding. Ding became a director, general manager and chief pilot of the Northern Aircraft Company, whose prospectus About the Seaplane School included that he was 'the first aviator to carry a member of any Royal Family as a passenger': Princess Ludwig of Lowenstein-Wertheim, from Hendon to Calais in 1914.
Experience derived at Windermere contributed to pilots being appointed to the demanding and influential role of Chief Test Pilot. Ding for the Blackburn Aeroplane and Motor Company Ltd, Ralph Lashmar for White Aircraft, and John Lankester Parker for Short Brothers in which capacity he flew the first Windermere-assembled Sunderland flying boat in 1942. Whilst Adams was not an employee of Avro, his achievements at Windermere and elsewhere were such as to warrant inclusion as a Chief Test Pilot by Peter V. Clegg in his book Avro Test-Pilots since 1907. Also, Gnosspelius took charge of Short's experimental department and flew on many test flights.
In 1916-17, there was a Royal Naval Air Station at Windermere. For the naval importance, click here.
Seaplanes which flew at Windermere between 1911 and 1919 included: Waterbird, Gnosspelius No. 2, Waterhen, Deperdussin, Avro Duigan/ Seabird, Gnosspelius-Trotter, Lakes Monoplane, Bleriot, Blackburn Improved Type 1, P.B. 1, Nieuport, F.B.A.'s, Short 827's and Avro 504's.
Save for Avro 504's to the Isle of Man and on charters flown by Howard Pixton, there was only one occasion when a Windermere-based aeroplane flew out of the Lake District. That is, having arrived by traction engine, Waterhen flew from Hornsea Mere, Yorkshire on 12 June 1913.
Windermere: birthplace of British naval and civil marine aeroplanes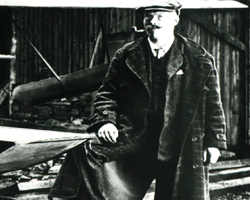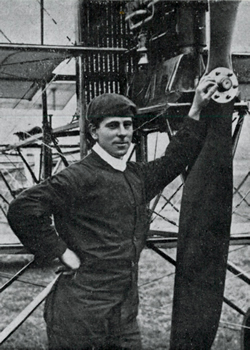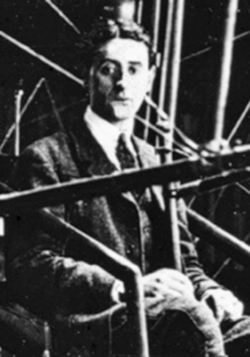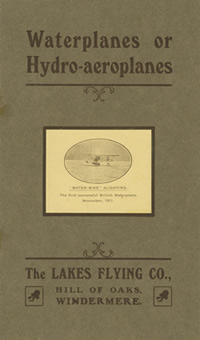 All historical photographs at Windermere on this website were taken by Frank Herbert
During World War 1, Frank Herbert's brother, Louis, served as a photographer in the Royal Naval Volunteer Reserve, Royal Naval Air Service and Royal Air Force.
The Lakes Flying Company Limited is a registered charity no.1138624
and a company limited by guarantee incorporated in England no.6836348.
5 Thurnham Street, Aalborg Square, Lancaster, Lancashire, LA1 1XU
© Copyright 2013 The Lakes Flying Company Limited
Website by mullin.co.uk